Social responsibility
At FinaMill, we believe we should do everything to celebrate and connect people, and to
give back whenever and however we can to make this world a better place.
That is why we are proud to support organizations that are committed to similar goals.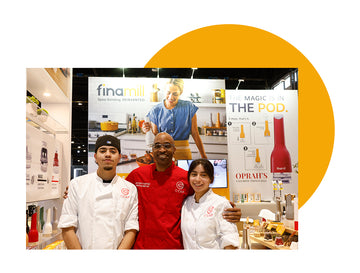 Careers through Culinary Arts Program
FinaMill is proud to support Careers through the Culinary Arts Program (C-CAP), a workforce development non-profit that provides underserved teens a pathway to success. Founded in 1990, C-CAP annually provides culinary, job and life skills training to over 20,000 middle-and-high school students at seven regional centers across the U.S. The organization works with culinary teachers and their students, providing a multitude of programs and workshops that prepare students for higher education and careers in the food industry. To date, C-CAP has awarded $66M in scholarships to young adults. Programs like those run by C-CAP, harness the power of food to transform lives. That is one powerful, and delicious, way to make the world a better place.
Cookies for Kid's Cancer
As parents, we do everything in our power to protect our children. But protecting them from diseases like pediatric cancer is just not in our control. That is why FinaMill supports Cookies for Kids' Cancer, a national 501(c)3 non-profit, committed to raising funds for research to develop new, improved, and less toxic treatments for pediatric cancer, the number 1 disease killer of children in the U.S. Cookies for Kids' Cancer supporters have held more than 15,000 grassroots fundraising events nationwide and Cookies has granted more than $18 million dollars to leading pediatric cancer centers across the country. Cookies for Kids' Cancer simply asks that each of us "be a good cookie" and join the fight against childhood cancer. We are honored to do our part.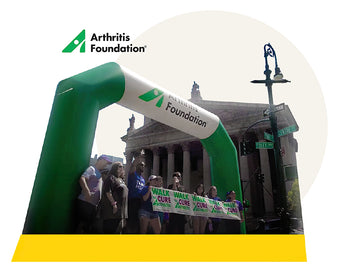 The Arthritis Foundation
Did you know that 1 in 4 U.S. adults have been diagnosed with arthritis? That's 60 million men and women. Unfortunately, it is not just adults who live with arthritis pain, 300,000 children and teens also suffer from juvenile arthritis. With over 100 related arthritis conditions, FinaMill has supported the Arthritis Foundation's New York Walk to Cure Arthritis. FinaMill's one touch, rechargeable spice grinder, is a no twisting-your-wrists or pounding-a-heavy-pestle solution for anyone experiencing trouble with their hands, wrists, and fingers. The Arthritis Foundation has said that arthritis often steals "everyday joys, forcing many who battle it to say 'no' to the things they want or need to do." We hope that FinaMill helps them to say a resounding 'yes' to the joys of preparing a flavorful meal.