Spice Grinding.
Reinvented.
™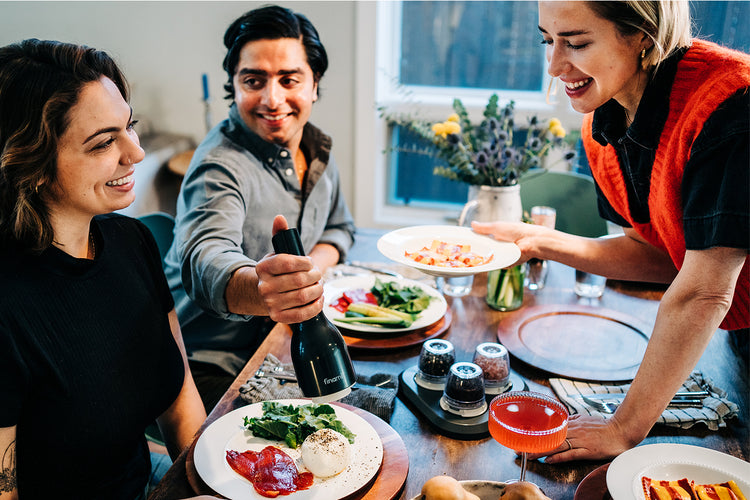 The idea for FinaMill begins with dinner parties. My wife Sophia and I enjoy cooking for our two children, and we love to entertain. Whether it's a family or a whole community, we believe building bonds happens best over a shared meal.
And great meals begin with great spices.
Herbs and spices
are essential building blocks for the world's great cuisines, yet the pre-ground spices on supermarket shelves are often ground months before, their flavor a shadow of what it once was. Whole spices, ground right before cooking, keep their full character for much longer, and bring much more to a dish. Once you've tasted the difference, it's hard to go back to pre-ground!
Shop Collection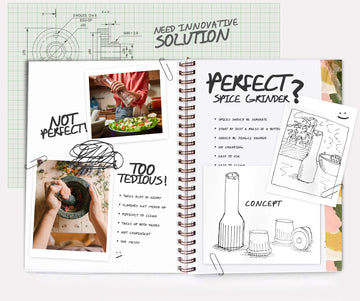 In 2010, I began to dream up a new kind of electric spice mill: an easy to use, easy to refill tool with swappable grinding pods that could

grind all kinds


of spices quickly and easily.

—not just peppercorns. It took more than 10 years for this seed of an idea to germinate into the FinaMill. My colleagues and I researched, drew schematics, and made prototypes—then realized we needed an entirely different approach and started from scratch.
We filed over 35 original patents to perfect the design for FinaMill spice grinder. Every component has been meticulously obsessed over. The result is what we consider the finest and easiest way to grind whole spices at home. Naturally, there's a FinaMill on the table at all our family dinners and get-togethers.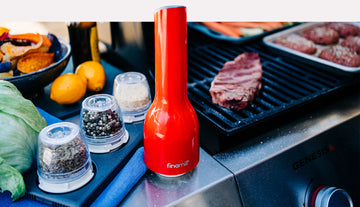 Our kids love to watch the shower of ground spices over a dish, and it's been exhilarating to introduce guests to new flavors at the push of the button.
We call it spice grinding, reinvented.
We hope you love it,
Alex Liu