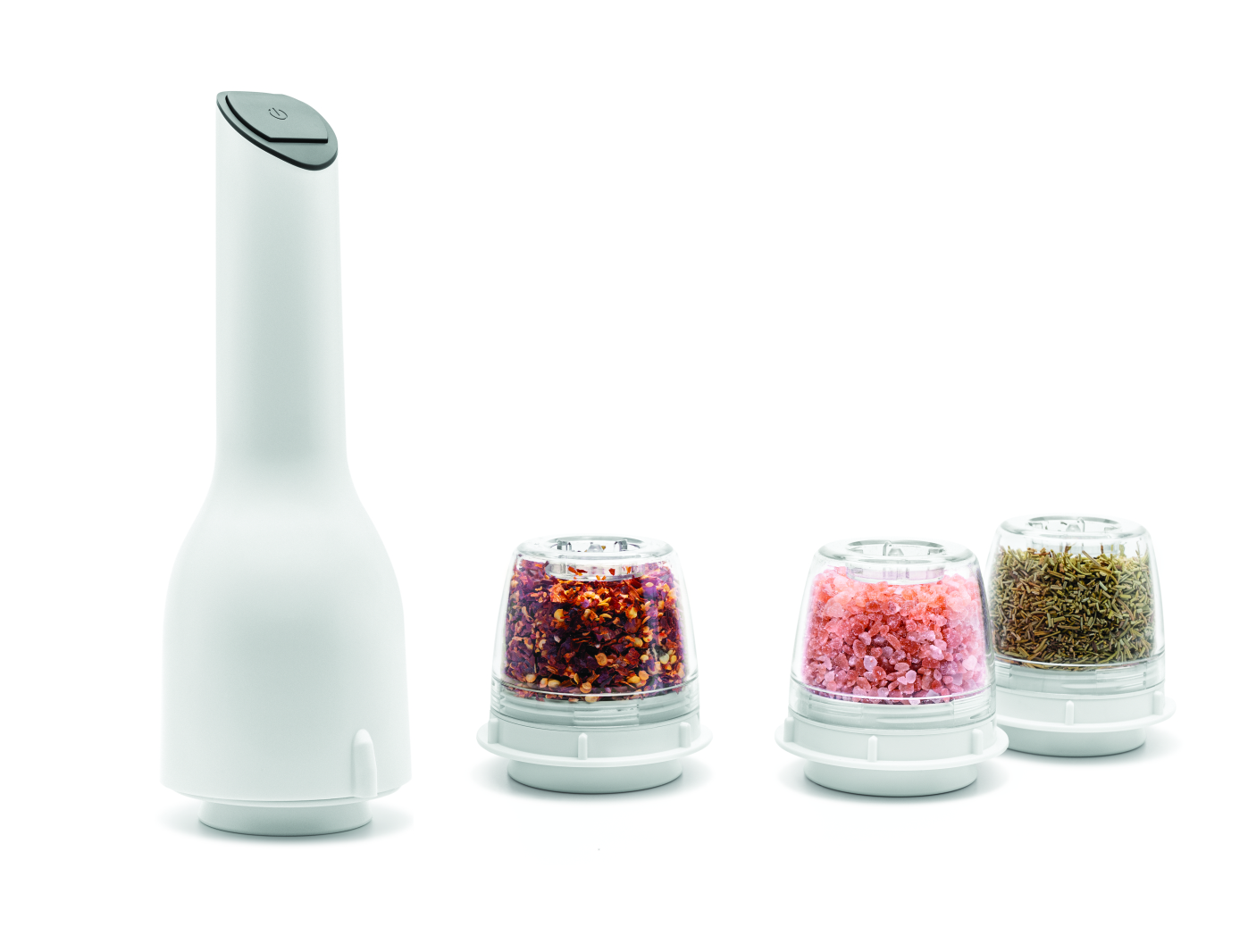 Spice Grinding. REINVENTED. 
One FinaMill®. MANY SPICES.
FinaMill is the only electric spice grinder uses interchangeable spice pods for each of your favorite spices, and allow you the freedom to swap spices with just one hand, leaving one hand free for other tasks. 
Learn more from this short video.
The Magic inside FinaMill - The FinaPod™ 
These easy to refill, BPA free spice pods keep spices fresh and flavors seperate.  The adjustable ceramic grinding elements let you choose your desire ground size.  Changing spice is easy, select a new pod, click, grind and savor.

Changing spice with FinaMill is easy.  Select a new pod, click it in, grind and savor.