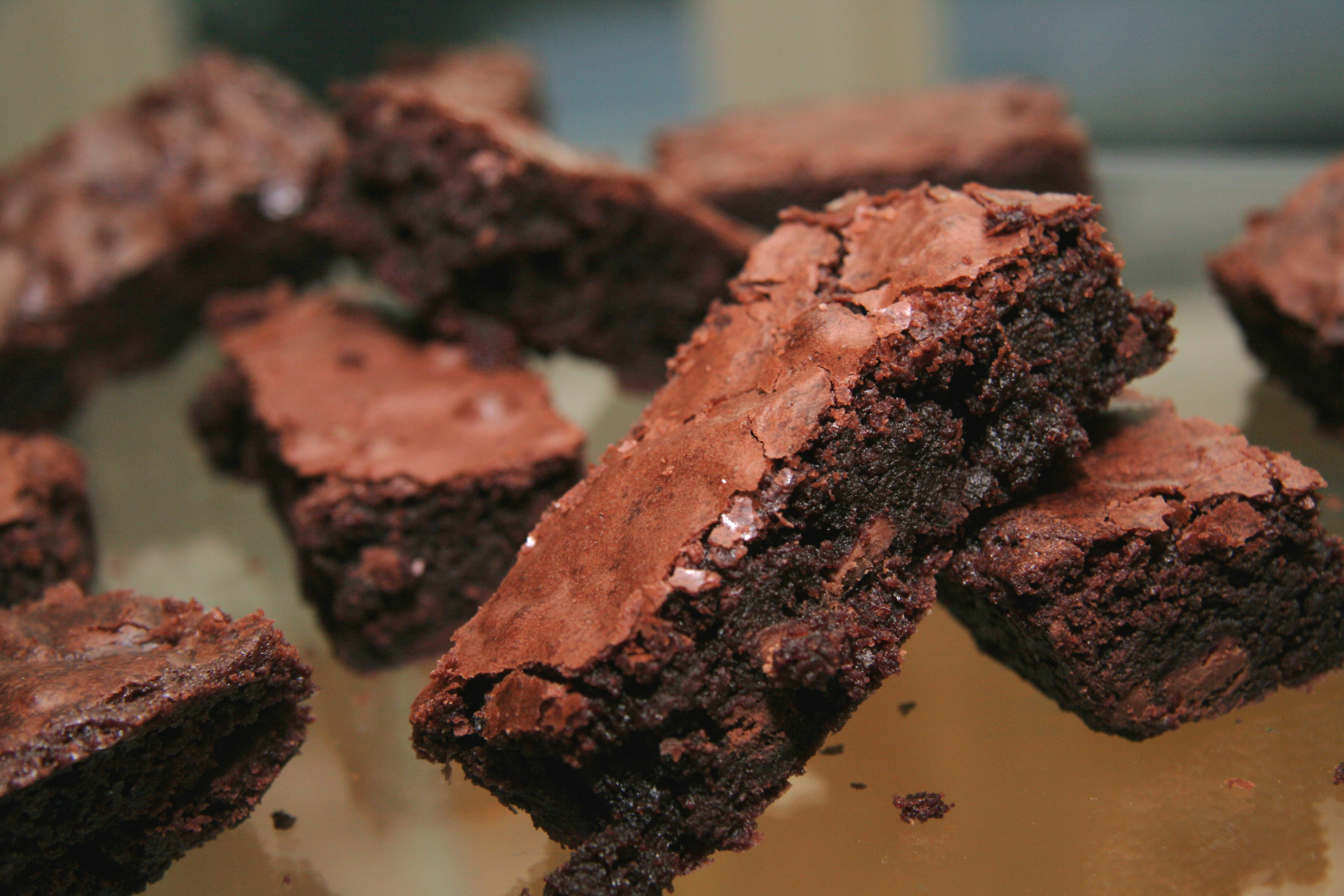 For the Brownies
1 1/2

 

cups

 

unsalted butter

12

 

ounces

 

semisweet baking chocolate

6

 

large eggs

1 3/4

 

cups

 

sugar

1 tablespoon vanilla extract
1 1/2 cups all-purpose flour
1 tablespoon instant coffee granules
1 teaspoon salt
1 teaspoon ground cinnamon
3/4 teaspoon cayenne pepper
For the Topping:
1 cup dark chocolate chips
1 tablespoon unsweetened cocoa powder
1 tablespoon powered sugar
1/4 teaspoon cayenne pepper
Preheat the oven to 350 degrees F. Melt the butter and baking chocolate together in the microwave or over a double-boiler. Allow to cool. Whisk eggs, sugar and vanilla together. Then once the chocolate has cooled a little, whisk the egg mixture and chocolate together.

Stir in the flour, coffee granules, salt, cinnamon and cayenne. Once the batter is well combined, add the chocolate chips. Grease a 

9x13 inch baking dish

. Pour the batter into the dish and bake for 35-40 minutes.

Test the brownies with a toothpick—if it comes out mostly clean, take them out of the oven. The brownies continue to cook a little as they're cooling, but you don't want them to be overcooked. Allow the brownies to cool completely. Cut into 24 squares. Clean the knife with a paper towel in between cuts to insure the edges are smooth.

Mix 1 tablespoon cocoa powder, 1 tablespoon powdered sugar, and use

FinaMill

 to grind 1/4 teaspoon of cayenne pepper together. Using a sifter or small sieve, dust the brownies while they are still in the pan. Then carefully remove them with a spatula.