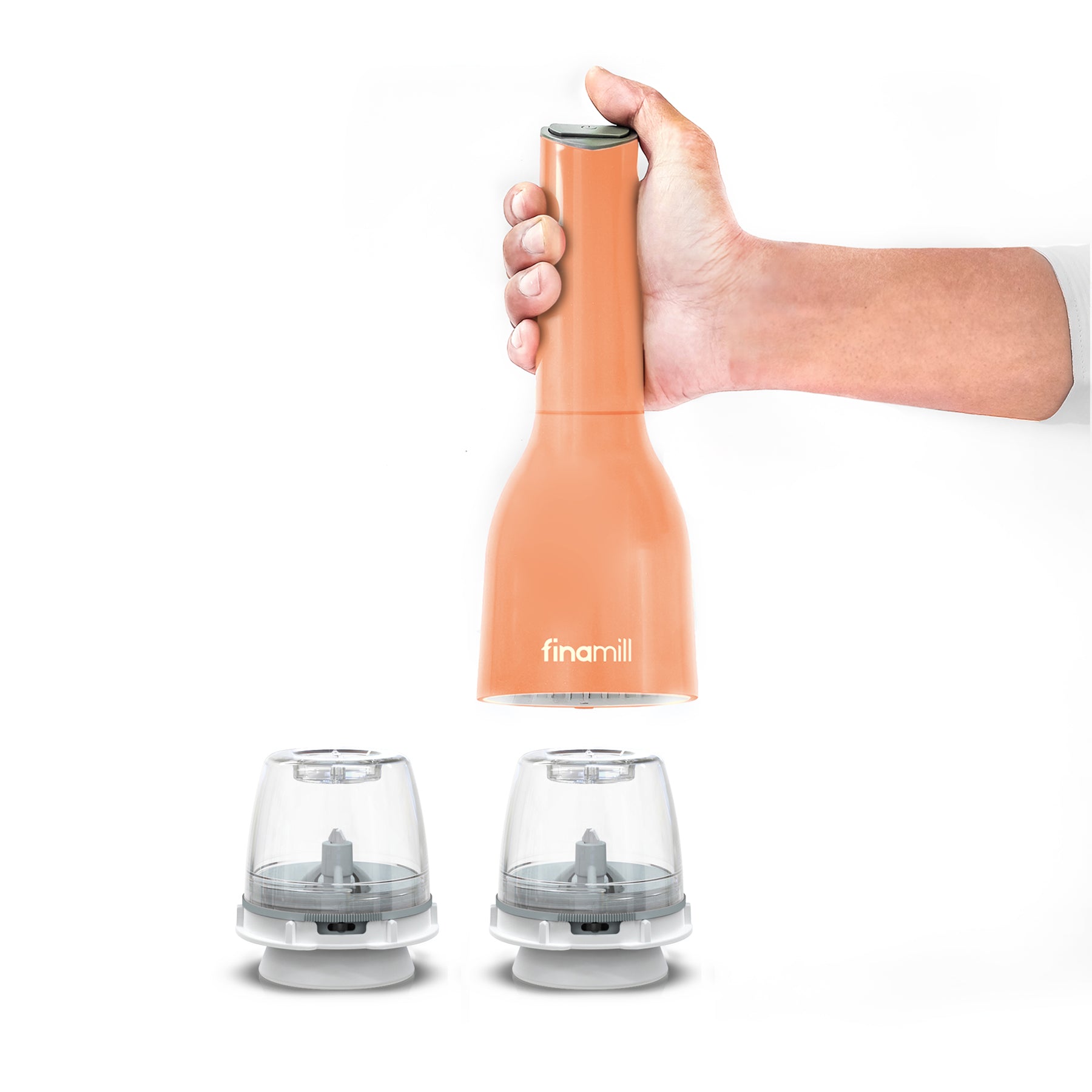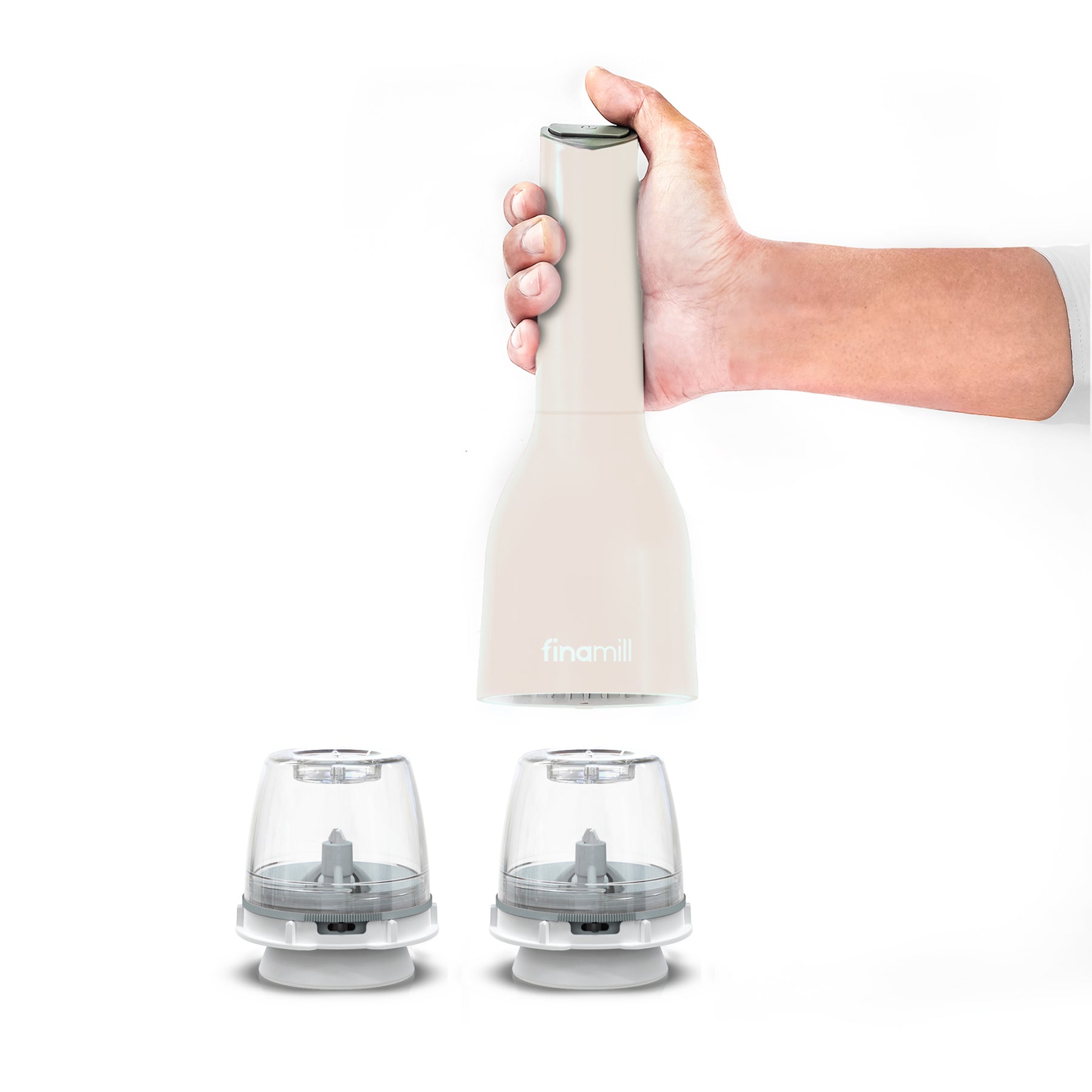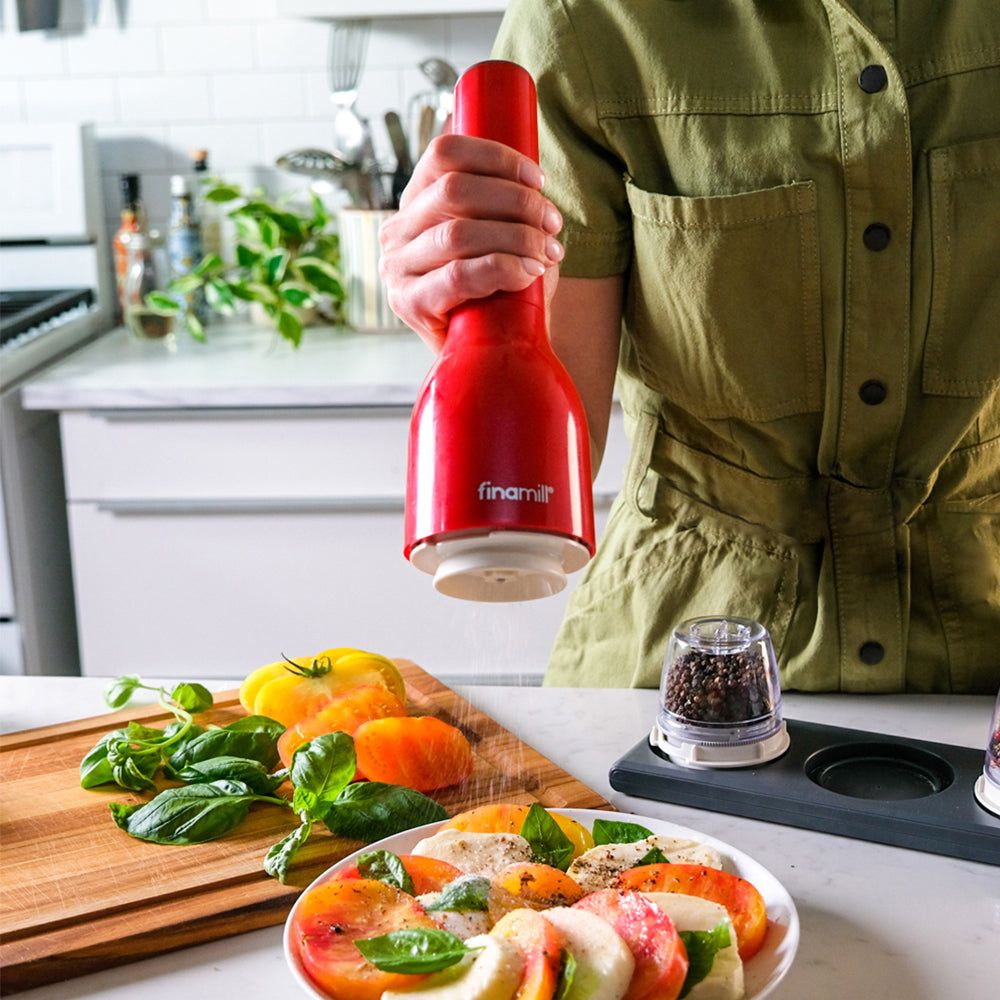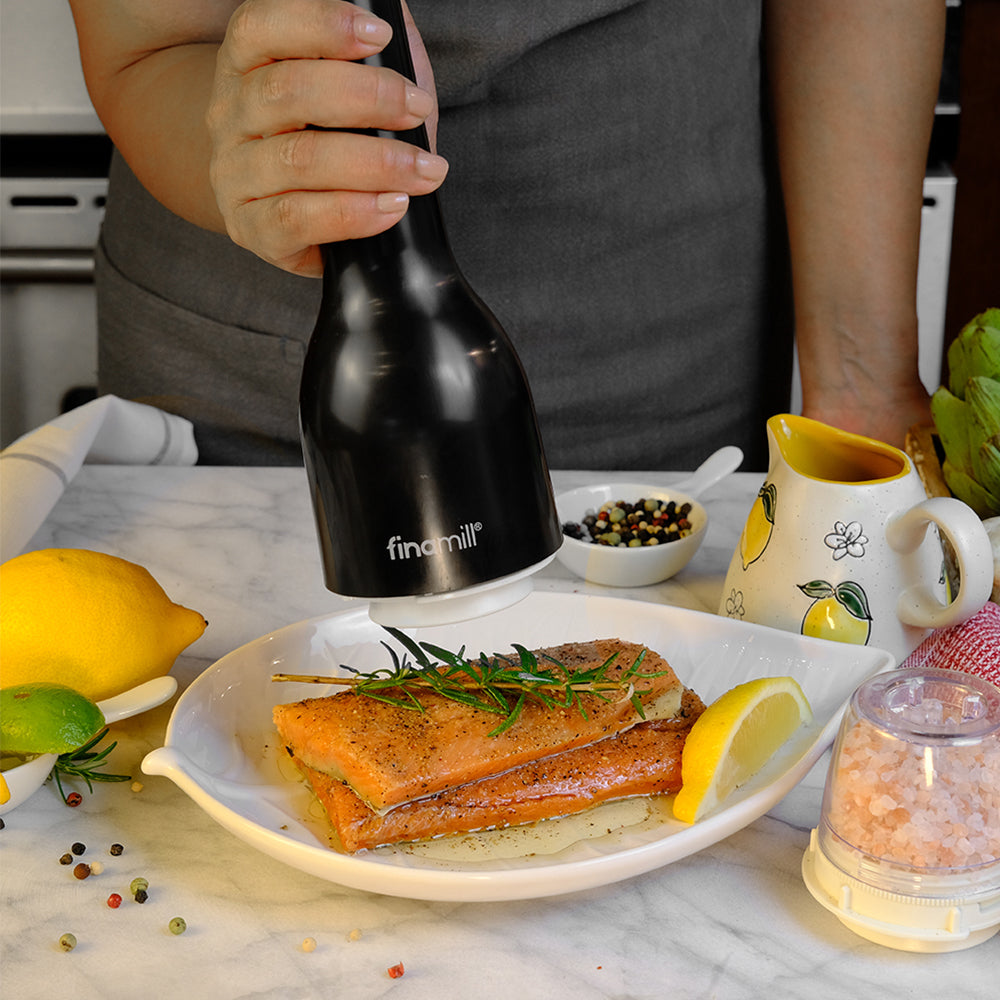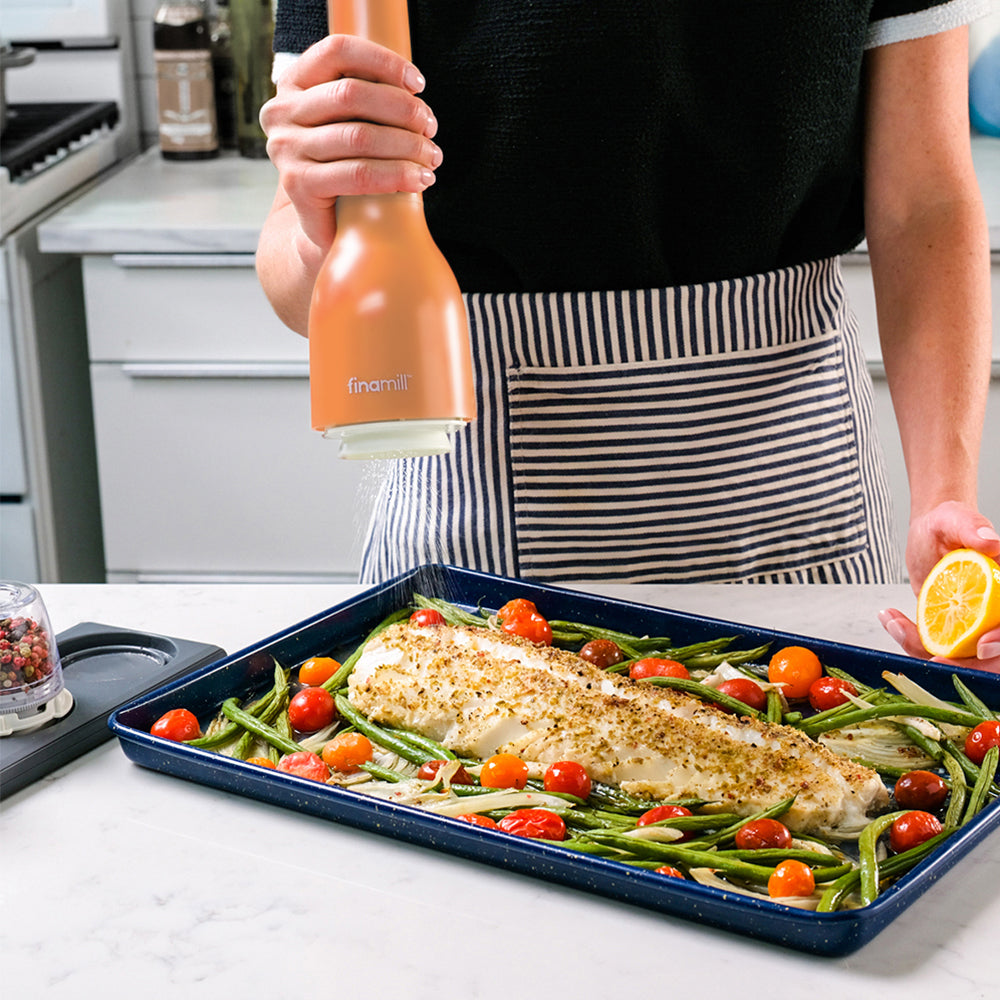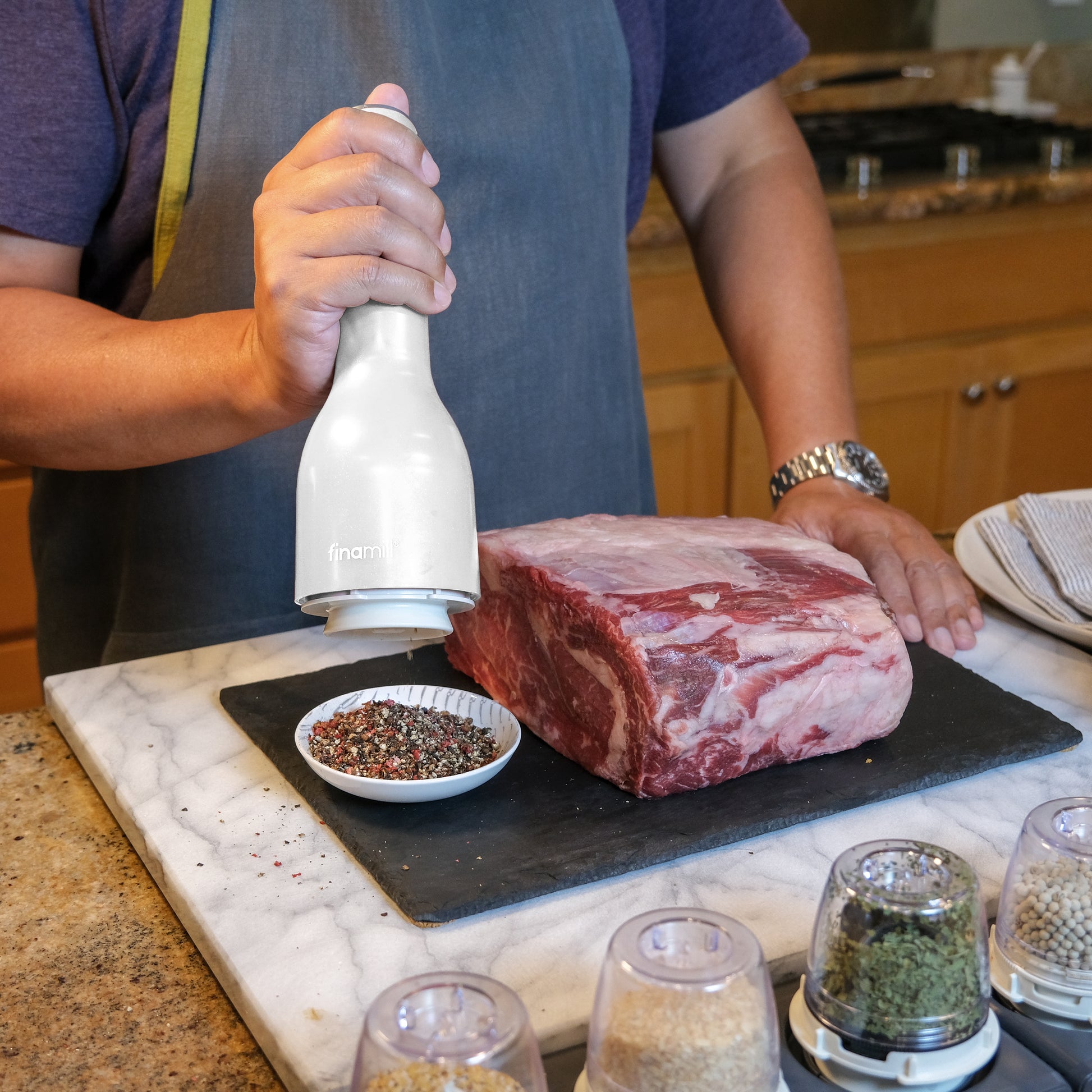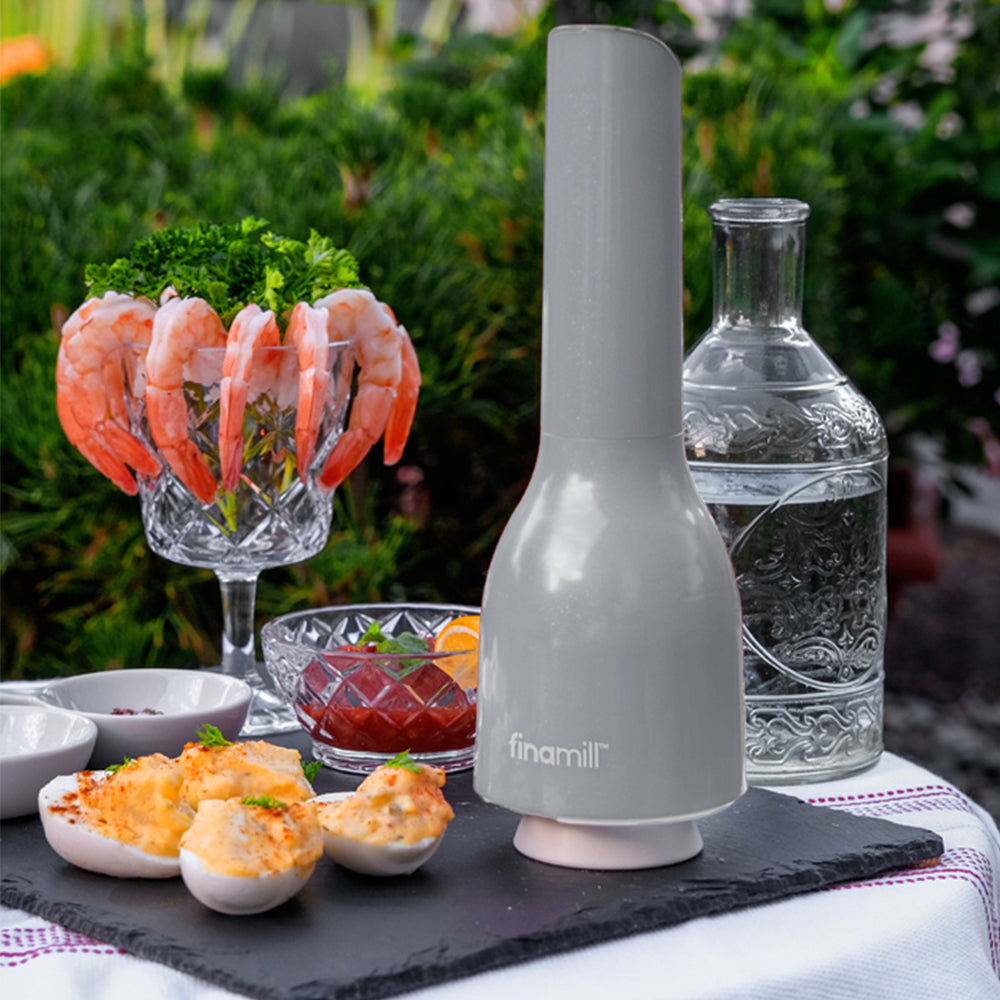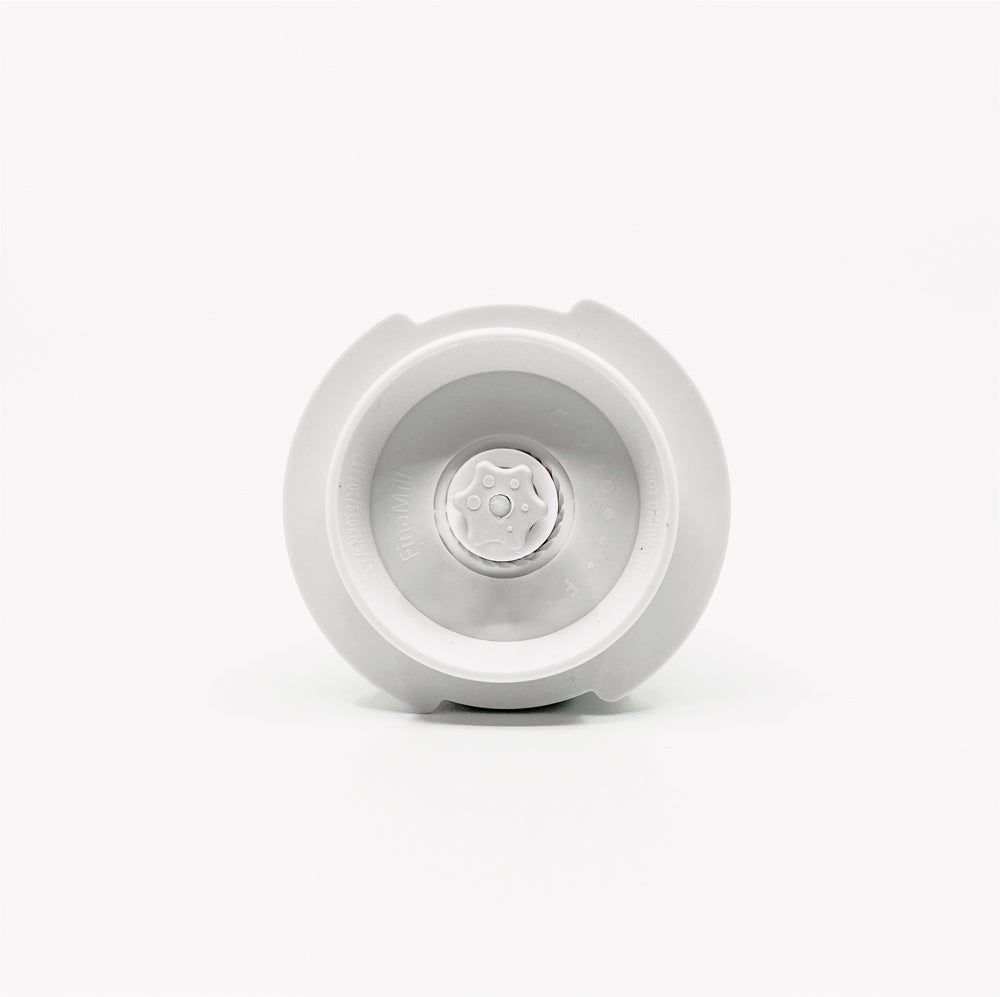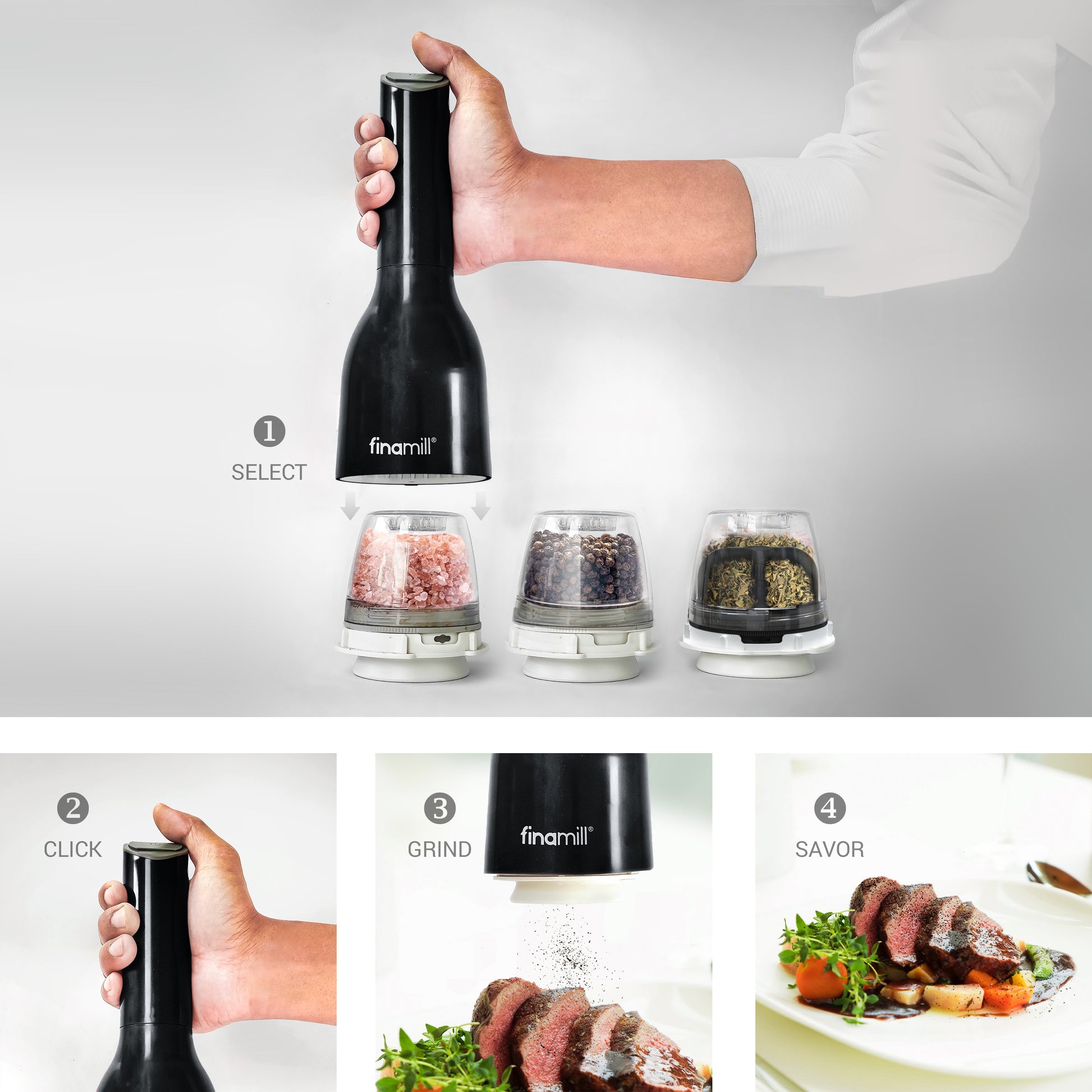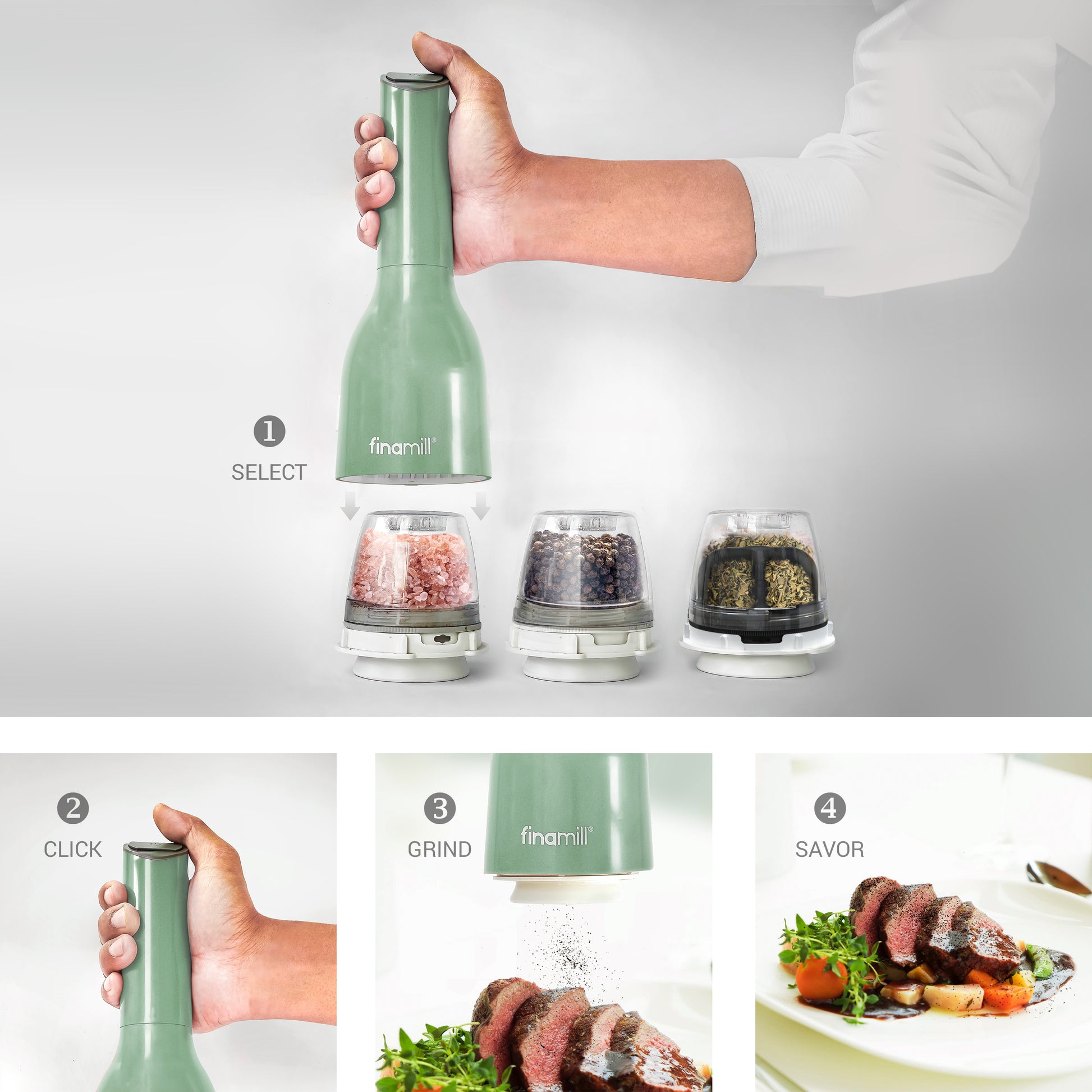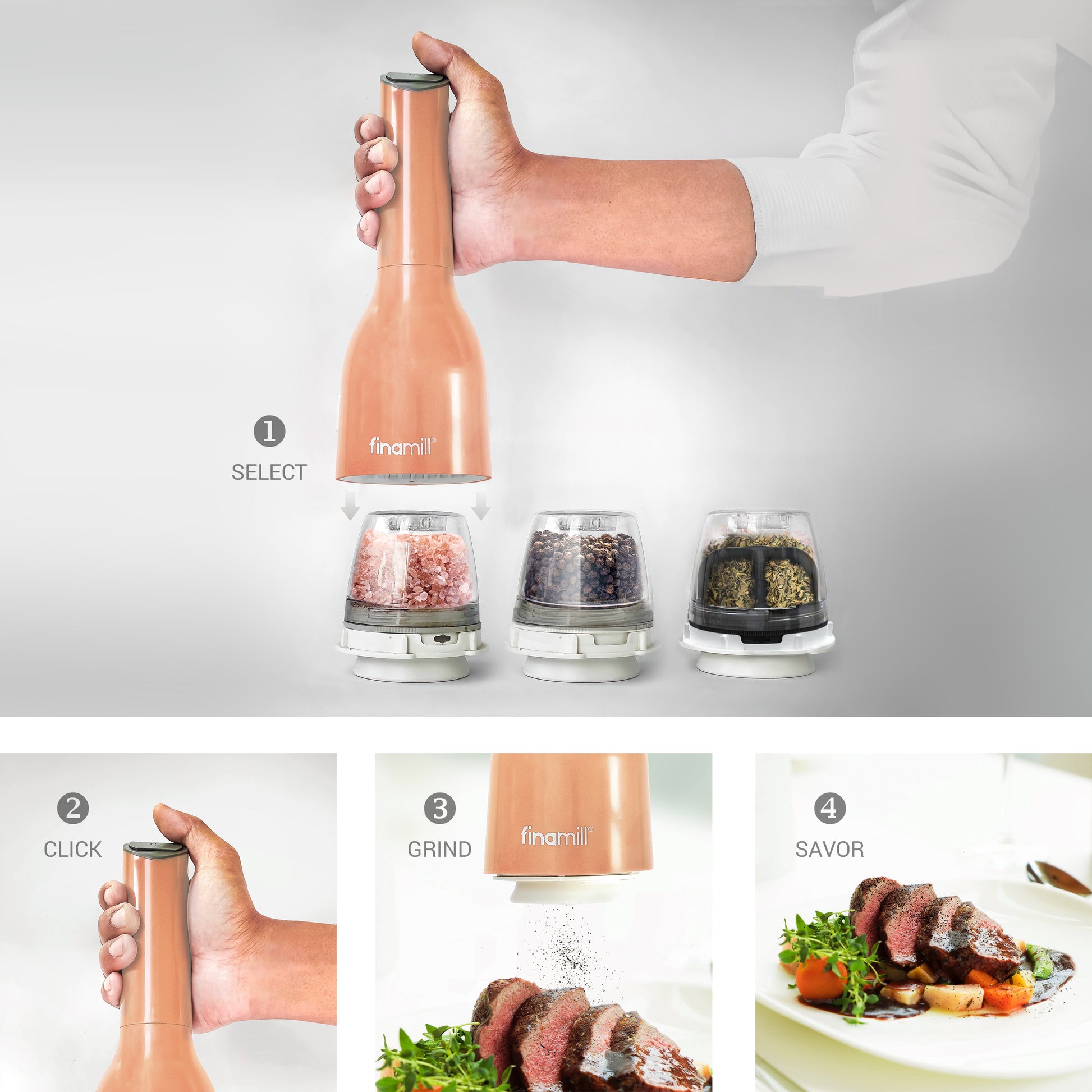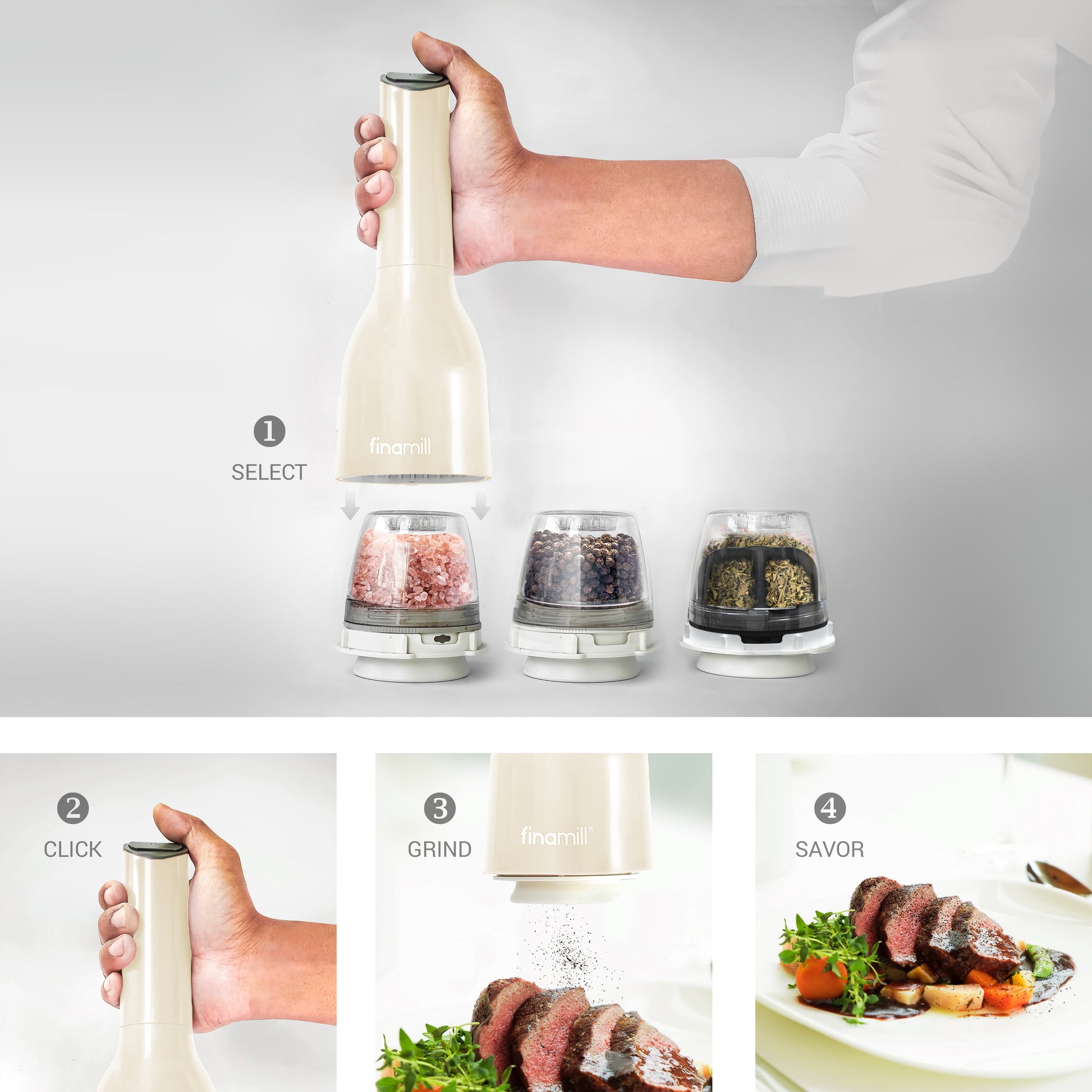 Sale price
$44.99
Regular price
The easiest way to

grind whole spices

of all shapes and sizes.
Fall in love with fresh ground spices again.
The best way to grind spices of all shapes and sizes!
Mill whole spices, from petite poppy seeds to plus-size peppercorns
Operates with just one hand at the push of a button
Swappable grinding pods keep flavors distinct
Wide-mouth opening for easy spice refills
Built to last with durable ceramic grinding mechanism
Sleek, minimalist design looks great on your kitchen counter and dining room table
How to use
Simply fill a grinding pod with your favorite spice and attach it to the FinaMill. Hold the FinaMill over your food, press the button, and a LED light will illuminate a shower of freshly ground spices. You can operate the FinaMill with just one hand—perfect for multitasking cooks and people with limited mobility. FinaMill grinding pods double as storage for all your spices, and can be swapped in with just a couple clicks. Even the grind size is adjustable; mill dried chiles to a fine grind or coarsely crack black pepper and sea salt.
Whole spices taste better
Free of calories and packed with nutritional benefits, spices are your gateway to delicious cooking. But the volatile oils that give spices their vivid flavors and health benefits begin to degrade the minute those spices are ground. Now you can experience that freshly ground flavor at its peak by grinding your own spices quickly and easily with FinaMill. Your pepper mill never knew what hit it!
FinaMill has the experts raving
"Super easy to use and reliable." (Forbes)
"Ingenious design." (Boston Globe)
"Revolutionize the way you prep food." (Mashable)
Warranty
All of our products come with a 2-year, 100% quality guarantee.
Let customers speak for us
Love my Finamill!
Why didn't I find this sooner? It is absolutely the best! Works so well, so convenient, also very attractive. Is it wrong to want two?!
Best grinder and best company ever!!!
I am crazy about my grinder, It works so well one handed . The customer service is 5 stars also. Thank you Finamill for being the best company !
Just fabulous
I already have one. M.y son and iLOVEit. This one is for another son who cooks a lot so I know he'll say " where's this been ?"
Great product
Received mine and I love it. A little learning curve to get pod open but once I mastered this it was awesome to use. You can just change pod in a second, just put it down on counter and push down and put mill over next pod you want to use and you have changed the spice pod in a second. I love mine.
My favorite thing in the kitchen!!!
This is my favorite item in the kitchen. I have used mine for about a year and have since purchased 6 more as gifts and feel like i am a 'Fina Mill Ambassador'! Easy to operate and allows you to multi-task as it only requires on hand. Definitely a keeper!!!
Amazing
This is amazing. My seasonings taste so much better with this. Love it so much I got one for my sister. It's fast and so easy to use
Finamill
I love the grinding speed and quick change pods. Liked it so much that I ordered two more for my Daughter-in-laws.
great!
I was very happy with my first Finamill grinder that I bought this 2nd one as a present for my sister. Uses less batteries than other kinds.
Fina Mill Starter Pack
I purchased this for myself several months ago. I like it so much I purchased it for Christmas and birthdays for the cooks in my family
Product description
Shipping & Return
FinaMill weighs just 1.1 pounds and measures 3.5 x 3.5 x 9 inches. 
Requires 3 AA batteries, not included 
Made with 100% BPA-free plastic. 
Shipping cost is $5.00 per order.
We want you to be 100% satisfied with your purchase. Items can be returned or exchanged within 30 days of delivery.